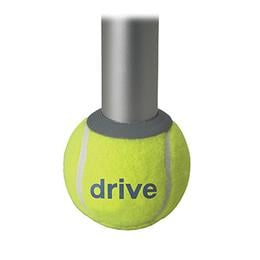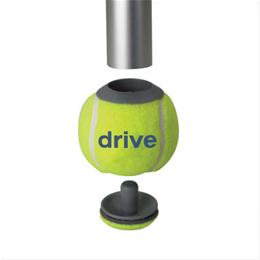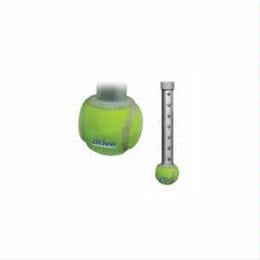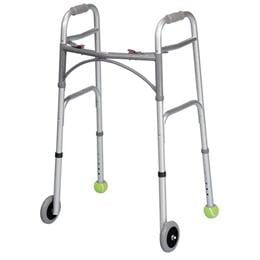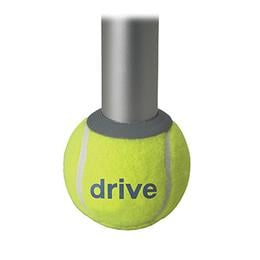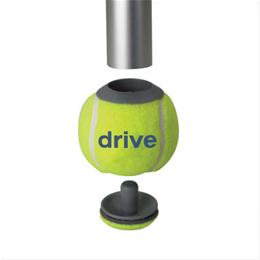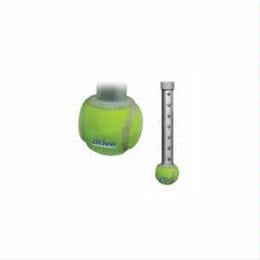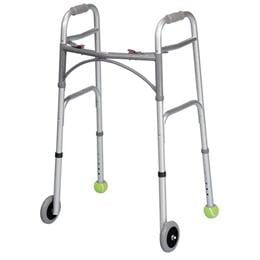 The tennis ball-style glides from Drive provide a quiet, smooth, and durable glide experience when attached to the bottom of the walker. The glides make maneuvering a walker easier by allowing the user to slide the walker across the floor with littl View more
FDA Class II medical device*
The tennis ball-style glides from Drive provide a quiet, smooth, and durable glide experience when attached to the bottom of the walker. The glides make maneuvering a walker easier by allowing the user to slide the walker across the floor with little resistance, instead of dragging the walker across rough surfaces or lifting it with each step. They are ideal for use on the rear legs of a walker when the front legs have wheels attached.

Features:
Easy and safe to install
Comes with replaceable glide pads
Lasts longer than plastic glide caps
1 Year Warranty
*Pride FDA Class II Medical Devices are designed to aid individuals with mobility impairments
For a larger picture of the glides attached to a walker with wheels, a few additional features and further product information, click on the Product Detail PDF located below, under the Additional Resources tab.